"As I signed up for the Digital Marketing Pro Course, I realised my interest in the field was genuine- I began picturing myself in a career so distant from what civil engineering graduates usually do. This image of who I could be, if I just gave it a chance, was frighteningly close, and very possible. Was I actually going to defy four generations of engineers and pursue something so offbeat?"
Khushbu Thakkar is an engineering graduate who took the first step towards her interest and now is pursuing her passion in the field of Social Media. Read her story.
Tell us about yourself!
I belong to a family of civil engineers- my father, grandfather, and great grandfather were all very proud of their jobs and social status.
So it was clear to me, once I completed my 12th standard, that I would pursue a career in civil engineering. Then I would either work in my brother's firm or prepare for government exams. My entire life had been planned out for me, to a tee.
But that was soon about to change.
How did you find out about MyCaptain?
I am a person with varied interests, and writing was one of them. Absent-mindedly, I'd scribble the ideas I had on the last page of my Structural Analysis notebook. I'd even created an Instagram account for my writing. It was a fresh change from the monotony of college life.
One day I was in class, scrolling through social media when suddenly something caught my eye- a webinar on how to improve your writing skills.
I knew I had some good ideas, but I had to improve overall as a writer, so I thought, why not!
So I signed up for it, and I absolutely loved every minute of that hour-long session. The speaker gave us practical useful tips we could start using that could instantly improve my work.
I then checked out their website. MyCaptain stood out to me as it was a platform that had a lot of courses in both beginner and advanced levels, in creative and non-technological fields. It felt like they were a pioneer, leading the way in a world where only technology seemed to be celebrated.
How was the MyCaptain experience?
A few weeks later, I took up their Creative Pack. There were quite a few courses I could choose from, from Creative Writing and Novel Writing to Digital Marketing and SEO. The next few months were a blur as I took up course after course, trying to imbibe information from everywhere.
I took up the Freelance Writing Course and, as posting on Instagram increased my interest in marketing and social media, I took up the Digital Marketing Course as well.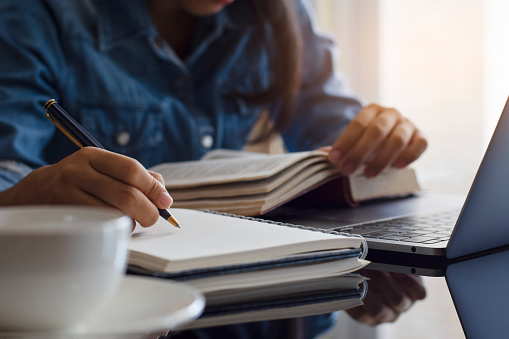 Around this time, I was in my final year of engineering, and placement season was approaching quickly. I realised then that I did not want to sit for placements, and I did not want to work at my family firm. I wanted something that would help me get into the creative orbit, maybe into the world of social media.
Then I got a call that would do just that.
An executive from MyCaptain was on the other end. "Would you like an opportunity to switch your course of life?" he asked. "Would you want to learn about digital marketing in-depth and get a guaranteed job in this field?" What, I thought. How is that possible? How can a platform guarantee a placement offer?
Yet that is exactly what I had been looking for, and I took up the course.
As I signed up for the Digital Marketing Pro course, I realised my interest in the field was genuine- I began picturing myself not working in my brother's firm, in a career so distant from the four-year degree I had studied for. This image of who I could be, if I just gave it a chance, was frighteningly close, and very possible. Was I actually going to defy four generations of engineers and take up something so offbeat? Would my parents agree? What would they say?
How was the Digital Marketing Pro Course?
My will to learn everything I could in those three months only increased by the day. Once our course started, we were all added to a Slack channel, where we had access to useful reading material. We also had challenges and doubt-solving sessions, and every month we had a Minor Project that stimulated our minds and made us good collaborators.
The course itself was well-designed. I loved the case studies we had because learning about brands and their marketing strategies was amazing and inspiring at the same time. I also really liked the tasks we had to work on because, unlike any other course, these tasks challenged us, every week, to apply something new we learned in a more practical sense.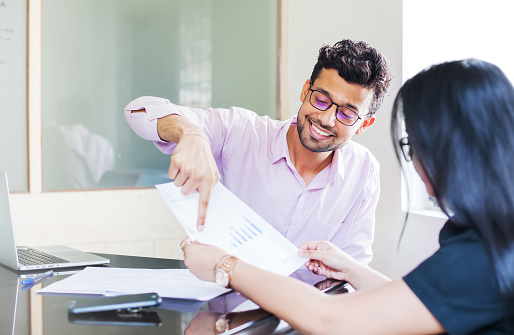 And to my delight, the same experience I had with my mentors during the previous courses I completed was waiting for me here. Rather, it was even better- more helpful, more professional.
These mentors were not even a decade older than me, yet the knowledge they had over these fields was massive. They'd worked with huge brands, yet they were so humble and approachable throughout. I never once stuttered before asking them ‌questions. A huge shout-out to Captain Megha Jain- she was the most supportive and helpful Captain I had.
As the course drew to a close, I realised my journey so far was amazing- not only had I learnt a lot, but my confidence in myself had redoubled. I was no longer that girl, uncertain about her future. I was now setting my path in stone, in a direction I wanted and I chose.
The 100% Placement/Freelance Guarantee.
The recruitment process began soon after the classes got over and was a smooth experience overall. The Placement team at MyCaptain worked diligently and were very responsive, answering even our silliest doubts about the interview rounds and processes.
Another important part of this program was the placement training- where we were guided by experts on topics like how we could build our resume for a particular company, how we could optimise our LinkedIn accounts and even how we should communicate in group discussions.
Then interview day arrived. Despite it being my first time giving interviews, they went by frictionlessly and without much incident. I thought I did pretty well, but still prayed I would get through.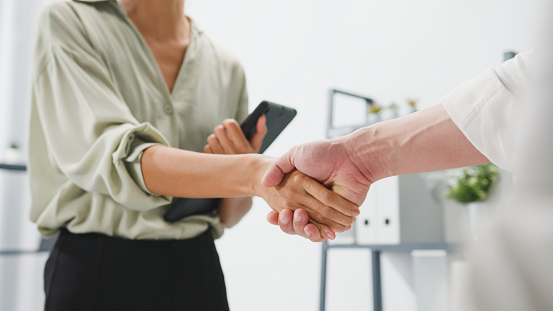 I got an internship at a web development company, where I handle their entire social media- that is six platforms including Instagram, Meta, Twitter, LinkedIn and Quora. Currently, I am interning at an organisation as a Social Media Executive.
With the help of MyCaptain, I could switch paths and actually pursue a career in Social Media, which is something I'd wanted to do.
Signing off!
This experience with MyCaptain was like a mega buffet- I got to taste so many things, and I could go back and take second helpings of the items I loved most.
I would recommend this course to anyone who is looking for a career change, or a switch in fields entirely. This course definitely helped me set my foot on solid ground, and I am sure it will help you too.
Want to understand what the buzz is all about? Sign up for the MyCaptain Digital Marketing Pro Course.